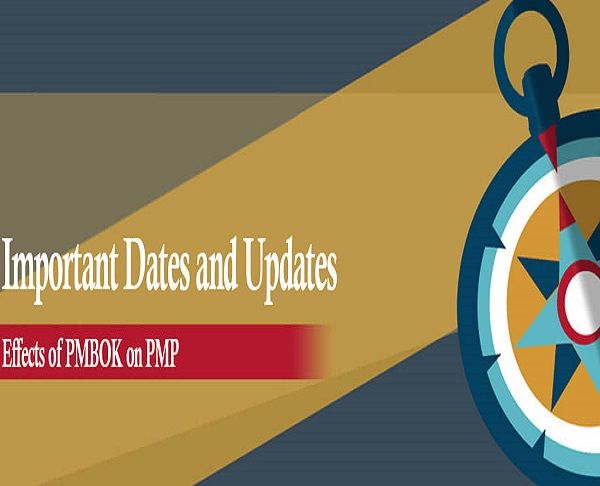 Important Dates and Updates for PMP Exam
In the mid of September 2017, the PMBOK Guide 6th edition was released by PMI. The Guide has been revised considering the latest trends and practices in Project Management. Not only this, but we can witness the inclusion of Agile in all processes of the PMBOK Guide and these changes will definitely impact on PMI's certification exams. We all were waiting for the confirmation from the PMI on the change in PMP exam and here we have a date March 26th, 2018. PMI also confirmed that experts from all around the world are working on setting questions to ensure the PMP certification remains relevant to current practice.
However, PMP is not an exam based on the PMBOK Guide, but it is considered as a primary reference for the exam. Hence, the updates in the PMBOK Guide will have some major impact like changes in terminology and harmonization of process groups, tools, and techniques.
The Highlights from PMBOK Guide 6th Edition
After the update of the existing PMBOK Guide, we can expect the following changes in the PMBOK Guide® Version 6:
First three chapters are completely revised
The inclusion of Agile in all process
Addition of a new chapter on the role of the project manager that focuses on leading projects effectively.
Renaming of Two Knowledge Areas to make it more accurately define which elements can be managed with it:
* Human Resource Management becomes Resource Management
* Time Management becomes Schedule Management
The four new sections had been added to every Knowledge Area:
Key Concepts
Tailoring Considerations
Trends and Emerging Practices
Considerations for Agile/Adaptive Environments
PMI has officially announced March 26th, 2018 will be the official date for PMBOK V6 based PMP examination to take place and industry leaders from all across the globe have recommended aspirants to get your PMP done before the launch. You may have to unlearn PMBOK V5 which is going to be a tough task for many of you decide to take and take the new exam.
We organize 4 days PMP boot camp every month with a 100% pass guarantee. You can enroll and get certified before March 26th, 2018.