Join Our Panel of Instructors, affiliates, bloggers, and advisors & Earn Money by Teaching, Developing Materials, Selling Trainings & More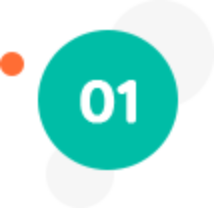 Become an instructor
Join panel of 500+ instructors and teach classes online or in-person.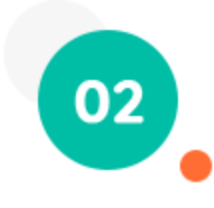 Become an Affiliate
Sell our courses to your visitors and create additional income source.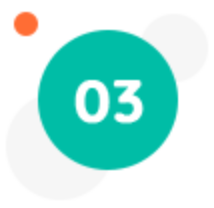 Become an Advisor
Market our courses online to your network and earn $5k to $10k a month.
Why Certification Planner, LLC?
We conduct weekly classes in over 140 cities and 10 countries. Opportunity for everyone
All our partners are eligible to attend free exam prep classes & in-house certifications to develop new skills.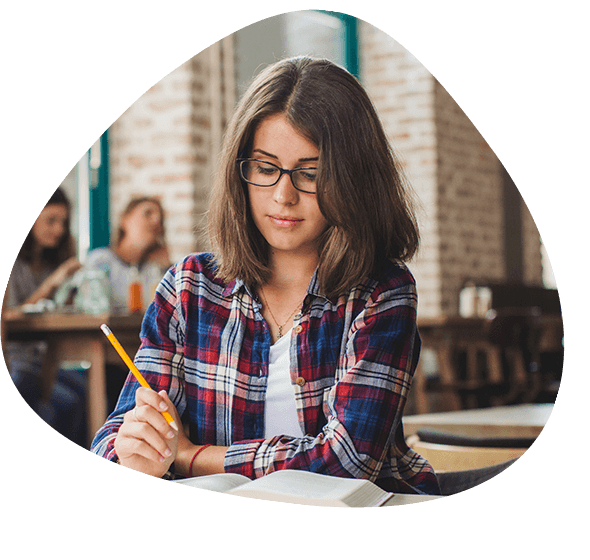 Globally Recognized Mentors
Meet with the industry experts, leaders and learn from the certified instructors with proven track records. Faculty that goes beyond the classroom.
"Become a Business Partner Today! "
Join World's Largest training provider now.
Appealing Incentive programs
Skill Development Program
Regular income opportunities
International Exposure
Weekly and monthly payouts
No Contract/Commitment
CP is a trustworthy training and development company that provides quality services and will accommodate all types of training depending upon the nature of your buisness. If you need a highly effective training partner that helps you think through your projects, recommends smart strategies, and works with creativity, look no further CP is the one for you.
I recently participated in CP's 4-Day PMP training program In Miami, FL with 6 of my colleagues. The training was conducted at an excellent location with an amazing trainer who managed to engage all of us with his highly methodized teaching. Overall a very educational class in a fun environment!
CP accommodated all our requests and was able to customize a learning plan for our company that fit perfectly with the mindsets of our employees….Thank you!
our company conducted a 2 day ITIL Foundation training session with them. I was one of the employees enrolled in their class and thought they gave some really good insights to further our knowledge…..Really happy with the training.
I find group trainings challenging but Jason made our group feel comfortable as well as shared tips/tricks on how to not only clear our exams but also on how to implement the knowledge in our professional life . I would highly recommend this workshop and Jason as a trainer. Thank you, CP!
Excellent work from CP. Assisted us immensely with a high level training program to 20 of our employees. Will assign them to all our future trainings….Thank you once again.
We really enjoyed their Lean Six Sigma workshop, they have a robust yet simple content also their bootcamp had a practical sessions which were most useful to me and my colleagues . we also received evaluations at the end of the class which has helped us to improve and hone our skills.
I was really impressed not only by CP's training methods but also by their staffs professional and accommodating attitude…..we worked with them with four of our employees on a trial basis and we have received excellent feedback from our employees so now we are planning to assign them as our training partners for all future trainings……Keep up the good work guys!!
Got my whole team enrolled for CP'S PMP course it was a great team-building experience. To run things smoothly they even accommodated our request to conduct the class at our specified location. It was excellent to open our eyes to different training methods and determine some of our next steps as a team. All my team members had a great learning experience. Jason was an excellent trainer who did a fantastic job by engaging the whole class! I look forward to working with CP in the future.
I had a really good experience at CP trainer did a great job throughout the sessions More practice tests would've been great…. but overall my experience was good
Excellent training and helpful staff…..would recommend them to my
They co-ordinated with me really well right from the application to the final certification exam, very co-operative & helpful staff will gladly recommend them
Very happy with the training……got everything that was promised to me
Good learning platform and great staff…cheers guys for all the help.. much appreciated
The study material was quite ok but the best part for me was the way the training was delivered, I felt like I learned a life skill which has shaped me better as a professional
Intense course with an intense instructor overall a good learning experience
Achieved 2 certifications from here…. Always a good experience
CP is one of the best training providers out there to achieve any certification. The instructor, for the class I have attended, was very knowledgeable, and went into every possible detail to make sure we get the concepts correct. Their classes run throughout the year and they have various options to fit the training with your schedule. Was very happy with their course materials as well.
The course material, presentations, videos are extremely helpful, which prove to be a great point of reference while the preparation mode is on. I am very happy that I chose CP
Hands down the best training experience I have had so far. And I mean it. I am currently enrolled for the ITIL practioner course and it's content is highly understandable and up-to-date. Appreciate all the help to make it possible guys.
Thanks for the big support. I really appreciate it, as you guys made it so easy for me to pass my Lean Six Sigma Green Belt in the first attempt. Easy to understand Clear explanation and examples
I highly recommend CP
Excellent Learning Material and really good trainers as well, their support team was really very much helpful. Very Much Appreciated.
I have just attended their ITIL Foundation training program and I have learned so much valuable information through the program already. Their material helped me big time and im confident to clear the exam within the first attempt. Sometimes I didn't agree with the instructors teaching, but the value is still there.

Their self-paced options are so easy to fit learning into your own schedule and their platform is super easy to navigate. Their learning consultants did help me a lot to schedule the training to fit so easily into my super busy schedule. I will gladly recommend CP to any of my friends or colleagues .
It's easy to ask questions and gain support from either the community or their support team as well.
Completed my PMP training with them and all I can say is that if I decide to pursue any future certifications I am knocking on their doors again…. hope this explains my review:-)
I contacted the support team as I had some issues with my course access the problem was immediately rectified. They are extremely helpful and prompt with help. Happy to connect with the CP champ team.
Well structure course design, helped me quite a lot with the fundamentals and a decent learning faculty
I was initially enrolled for the in-person training but the class got cancelled and they gave me an option to choose a further date or go for the live online classroom training, reluctantly I agreed to the online training as I had my doubts about the class but after attending the training I have a completely different perspective about the online class. Excellent online learning place with best experienced and certified tutors.
CP has one of the best online certification model I have ever seen. Thank you guys for making me a believer
Kudos CP!
CP provides a good learning platform for working professionals, they have an excellent team who co-ordinated with me so well during my training.... i would defenitely reccommend them.
If there was an option available I would gladly rate CP more than 5 stars for their professional approach before, during and after the training. The support team were great, the tutors were excellent!. If I decide to pursue any certification in the future I know where I have to go. Once again thank you guys for your excellent support to help me achieve this certification without any hurdles.
Very informative class and well assessed study material their question banks had a great collection of questions and covers realistic scenarios which teach you how to think agile in various real life business situations and I felt that their practice questions are quite harder as compared to the real exam…which is good in a way as it prepares us for the real exam effectively.
Excellent training aced my PMI-ACP exam……also great support team who responded well to all my pre class questions effectively and efficiently
Good learning experience… prepared me well for the tricky questions of the ACP certification exam and the instructors encouraged me to clear all my doubts related to the course before taking up the exam. My advice to anyone who is preparing for the ACP exam would be to attend the 3 day class sincerely and practice their simulation tests and nothing can stop you in achieving the certificate……Thank you CP for your support
They have excellent simulation exams that includes all real time scenario questions, situation-based questions which tests/challenges your knowledge, experience about the Agile.
Highly recommended for those appearing or wish to do PMI ACP certification.
After successfully achieving my PMP certification through them last year. I had decided to enroll for their PMI ACP certifications. In both the case their study materials and Exam Simulations helped me practice well and clear the exam in my first attempt. I have passed the PMI ACP in the month of February 2018…..Target achieved …certification added
Kudos to CP and their entire team for providing qualitative contents and help me achieve my goals.
Great study material and really good instructor who covered all the knowledge areas and gave us real life examples which helped a lot I have already recommended CP to my colleagues and will to others as well.
Well paced course with the right mix of lecture, test and homework activities and Al it was an honor to be guided by you…..
After having 20 plus years of experience in the IT industry and taking up many different courses I can honestly say this was by far the best, very informative, well structured course. Al was a great instructor and definitely knew his information very well, very professional and very friendly…..will certainly recommend to others
Went for the itil V3 foundation training with them I will be paying them a visit again to achieve my ITIL service lifecycle modules through them…..i hope that says it all
I took my ITIL foundation exam prep bootcamp from them and I am thankful to them for helping me in clearning ITIL foundation exam in my very first attempt.
Excellent communication with their support team I was initially looking for the LSSGB program but they convinced me to go for their Dual LSS program from which I would gain expertise in both green and black belt methodologies and at a reasonable price…..so it was a win-win situation for me…..thank you guys for the overall guidance.
Jason's tutelage was excellent, and even though it was a relatively intensive course, nothing felt rushed, and indeed the level of detail and insight given was incredibly useful and delivered in context.
The Dual Lean Six Sigma is an excellent program you achieve two certifications by just attending one class and attempting one exam……and excellent support by CP champ team I commend your team for the extra support.
The dual learning was quite a complex course as we were introduced to the basics of LSS and the advanced studies as well but the instructor did a good job in delivering the subject clearly and professionally the balanced between both the methodologies was maintained quite well.
Jason was an excellent trainer who conducted the LSS Dual class in such a way that made us feel comfortable in learning all the fundamentals and the advanced learnings of LSS. The materials were of good quality. The entire experience from initial application to successful completion of the IASSC exam, was very smooth and gave great value for money.
Took the LSSYB from CP.. good training….will recommend this training to anyone who is at a beginner level and wants to expand his knowledge in the quality industry.
The LSSYB training through CP gives you a thorough understanding on how to gather data and participate in problem solving…..the class was good for a beginner level things were not complicated too much and gained a lot of basic knowledge in six sigma.
Wonderful course! The instructor really got to the point and covered about everything you should know for quality control. They were also very responsive and helpful, which is something I'm most thankful for. Thanks again CP
Very in-depth instructor with a lot of enthusiasm and knowledge. We were taught on how to to identify and control wasteful processes and to evaluate problems, statistically and quantitatively. Gained a lot from the class would happily recommend to anyone wanting to learn Lean Six Sigma!
From the first day in the training the instructor made us feel welcome as this was a beginner level of training for LSS. For sure I would consider the Green Belt and Black belt training through CP in the future.
Attended the LSSGB training through CP.Thoroughly enjoyed the course, the instructor clearly new what he was teaching……got a lot of practical experience as well and I am looking forward to apply these strategies in my current organization would happily recommend to anyone wanting to learn Lean Six Sigma!
Jason Saetrum is an excellent trainer with a really professional attitude who has an in-depth knowledge of the topic. From the very first day of the training, Jason made us feel comfortable and motivated us to not only pass the exam but to make use of the learning to the real world. For sure I would recommend CP for anyone wanting to pursue the lean six sigma training.
The impact of the training through CP is a memorable one. Something that cannot be forgotten in a lifetime!! and im looking forward to apply the knowledge gained to my current organization….and kudos to Jason who helped me a lot during the training …highly recommended.
I took the LSSGB course through CPGreat experience learning the integrals to LSS methodology will recommend this course to anyone who is looking to improve their knowledge on quality control and implement them through your organization.
They have a well-structured course material which introduces you through the history and main aspects of the Lean and Six Sigma methodologies before going in depth, combining and applying them to industry concepts and case studies step-by-step. There is a mixture of practical and theoretical examples that supports the understanding of the concepts, the instructor was really patient with us and he helped us a lot even after we finished the training…..good value of money!!
I took the course in August and since that August being a busy month for me at work I decided to go for CP's Lean Six Sigma Black Belt online training program due to my hectic schedule. Although it was online but the class was delivered exceptionally well just like an in-person class. The team helped me a lot as well, and now I have managed to attain the certification. I got everything that is required to become an expert in Quality. Good job CP.
I am done with my Lean Six Sigma Black Belt course must say the training was really good.
Took the LSSBB class in February it was a small and compact class which was good in a way as the trainer attended to individual needs.
Lean six sigma filed requires a theoretical and practical approach and I felt I received both during the training. Jason was an excellent trainer with many years of experience in the field.
After achieving my LSSGB certificate through CP I went for their LSSBB training the trainer was very focussed on ensuring that we had a good knowledge of all areas of the subject. He was keen to make sure that afterwards, I would have confidence as a practitioner and he identified areas most relevant to me……It was a pleasure working with you guys again!
The 4-days PMP Bootcamp the learning material helped me pass the exam in my very first attempt…..Happy customer!!
After my application was selected for audit , Daniel Irwin helped me a long way to get my application through the audit process. I will definitely recommend CP for the extra support they provided me at every stage of my certification process….Keep up the good work guys !
I had my doubts about the class before enrolling as I have had some bad experiences in the past where the instructors just read though the notes and finished the class but clearly that was not the case with CP as their instructors really helped me understand each and every concept of all the five domains of project management the instructor managed to effectively captured the key concepts and deliver the class efficiently…..long story short with CP's excellent support and guidance I could clear the exam in my 1st attempt.
Received excellent tips and tricks to crack the exam…..will recommend to my colleagues and anyone who would be inetersted to attain a certification in project management
The study material and the simulation tests were enough to get me through my 1st attempt at the PMP exam . I wholeheartedly recommend CP for their excellent support!
I took the CAPM exam prep bootcamp through CP. I felt the simulation exams were challenging and helped me improve my knowledge. I passed my CAPM exams with flying colours I credit CP for their extensive training methods
Initially I wanted to purse the PMP certification but since I did not qualify for the specified hours I had to settle down for the CAPM training, Daniel Irwin did a wonderful job to help me explain my situation and save my time and money over this. My application was selected for an audit by PMI and with his help I managed to successfully pass the audit. They also have an excellent coursework that was INSTRUMENTAL to my success…..in short I was really happy with the path that I chose to achieve my CAPM certification……..once again I thank CP and Daniel for their tireless effort.
The CAPM course was a bit pricey but like they say "all the good things in life does come with a price" one of the best trainings I attended…. My experience is that if you dedicate yourself to their learning's you will definitely obtain your certificate in the end. Will recommend to others.
Attended the CAPM training through CP had the pleasure of being guided by one of their best instructors and as expected, I aced the exam with 7 Proficient marks and 4 Moderately Proficients. I owe a great deal of credit to the instructor and his way of teaching as it gave me a lot of confidence for the final outcome. Thank you for putting together such a comprehensive study guide!
CP'S courseware prepared me so beautifully that I wasn't in the least bit nervous during the exam . My confidence level was at high while giving the exam (quite unusual to my nature). I passed the CAPM in exactly 1 hour and 30 minutes with ease. It was due to the confidence level developed by the instructor during the training he also taught us different tips and tricks to crack the exam…..im really excited to see how this certificate is going to help me for future endeavor's…..will gladly recoomend CP