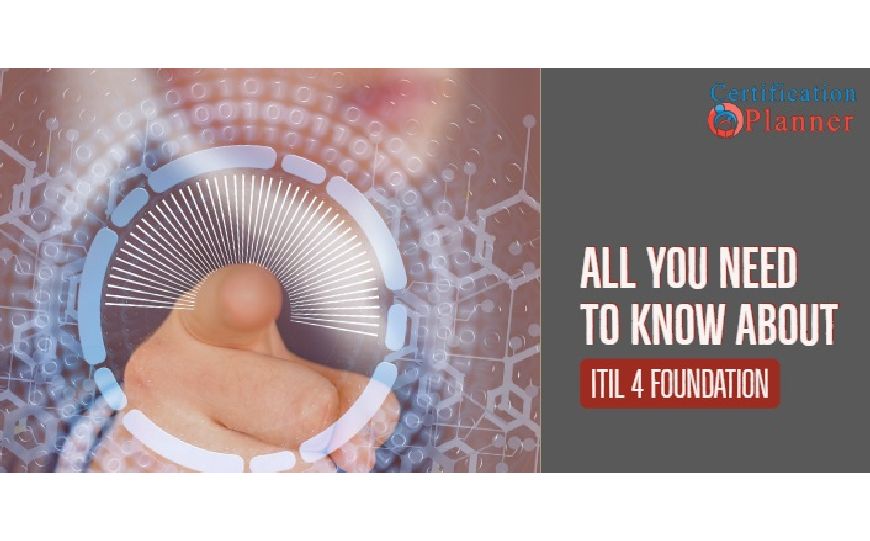 All You Need to Know About ITIL 4 Foundation
ITIL certification family is going through an update and the first course: ITIL 4 Foundation is out. While you can take up ITIL 4 Foundation examination after 28th of February, it is essential to acquire as much information about ITIL 4 Foundation as possible.
ITIL 4 Foundation is an introduction to ITIL 4 and is all about a new way to look at IT Service Management through a Service Value System (SVS). In this article, we will discuss all that you need to know about ITIL 4 Foundation. Starting with the most important question:
Who should take up ITIL 4 Foundation and Why?
ITIL framework in one of the most prominent service management frameworks and almost all the companies use the ITIL framework in some form or the other. Being ITIL certified comes with certain perks:
Optimize Service management: It is well-established fact that Business scenarios have diversified a lot over the last few centuries and thus the need for more adaptable and quick IT solutions has increased exponentially and continues to grow. ITIL methodologies have been very effective in optimizing IT service management and are a bonus for anyone planning to build a career in IT service management spectrum.
Higher paying opportunities: Technopedia has listed ITIL as one of the highest paying IT certifications. With ITIL you unlock opportunities to better job opportunities.
Stand out from the rest: Certification validates your knowledge and separates you from the general crowd.
Global presence: Another major Advantage of ITIL is that it is used by almost all the companies in some form. This greatly increases the prospects for an ITIL certified professional.
ITIL certification can be taken up by:
Anyone looking to work in an IT service management spectrum
Anyone looking to validate their experience in IT service management spectrum
Wants to understand how to tailor-fit ITIL to enhance IT service management
Has done ITIL 3 Foundations and wants to transition to ITIL 4 methodologies
What are the prerequisites for the ITIL 4 Foundation?
There is no prerequisites for taking up ITIL 4 Foundation. All you need is the will to learn ITIL methodologies.
What will be the outcome of ITIL 4 Foundation?
Anyone taking up ITIL 4 foundation will learn:
An overview of the tools, methodologies, purpose, and components of ITIL 4
Details of Service management
How can the ITIL guidelines assist companies to adopt and adapt to service management
Purpose and key terms of 18 ITIL practices and the 7 essential practices
How the new ITIL methodologies can be used to boost the efficiency and quality of IT related services
Roadmap to becoming ITIL Managing professional
What are the examination pattern and details for ITIL 4 Foundation?
ITIL Foundation Exam Format
Duration of 60 minutes (75 minutes for candidates taking the exam in a language other than their native)
Closed book
40 multiple-choice questions
1 mark for each correct answer
Passing score: 26/40 marks - 65%
Now that you have the basic knowledge of what is ITIL 4 Foundation certification is, you can initiate your ITIL journey and unlock the benefits that come along with it.
If you are planning to take up ITIL 4 Foundation certification, here is a quick read for preparation tips for taking up ITIL 4 Foundation certification: "ITIL 4 Foundation Certification Examination Tips".
Certification Planner is a global training provider with an aim to connect professionals to suitable training solutions. Our ITIL 4 Foundation training course is designed for professionals just like you. Also, get access to our complimentary learning materials, chapter-end quizzes and much more.
Interested? Contact us at Support@certificationplanner.com, pay us a visit us at www.certificationplanner.com or call us at +1 8553221201 to know more.