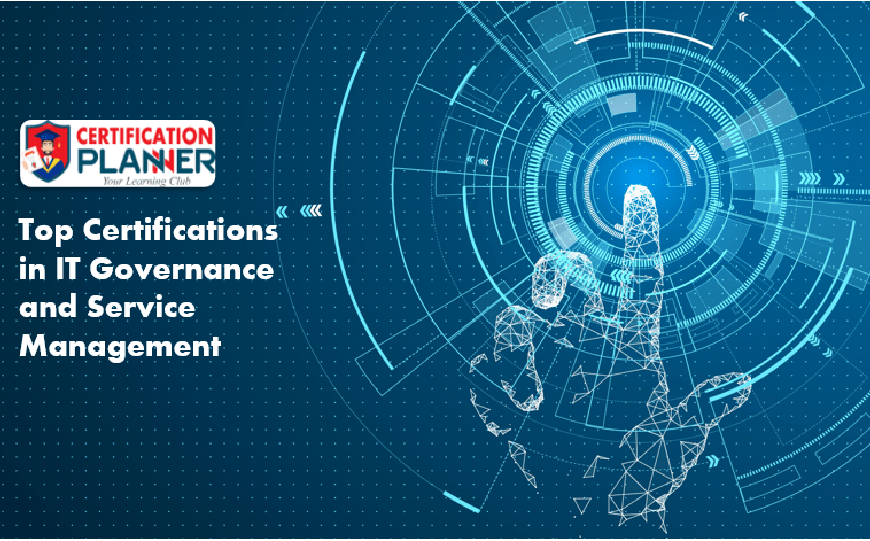 Top Certifications in IT Governance and Service Management
The role of IT has evolved down the years. While there are those who are oriented towards minutes of new technologies, platforms, tools and are more intrigued by what can be accomplished by the technology, there are those who view technology and IT as a means to supplement organizational objective and try to identify how IT can be used not just to perform impressive tasks but to shape these task to deliver a better result to the clients. It is for these professionals that we have identified the top certifications in IT Governance and Service Management. After an analysis of several job portals, we realized that there is no shortage of employers looking for professionals holding these certification credentials. These certifications establish professionals as experts in integrating Business strategies with IT.
ITIL is a well-defined set of best practices that are designed to perfect the designing, implementing and managing the IT service projects. ITIL holds a two-fold objective: aligning the IT service to meet the business goals and meeting the quality standards. ITIL certification is governed by AXELOS that drives the global best practices and standards for ITIL. As of now, AXELOS manages and works towards improving the ITIL framework.
The ITIL V3 provides several certification levels that associate with proficiency related to level ok skills and various functional areas in IT Service Management.
ITIL Expert
ITIL Master
However, the structure is about to be modified in the 4th version of the certification suite, the first level of which, ITIL 4 Foundation, has already been launched. The latter levels of ITIL suit are bound to be released in 2019.
TOGAF 9 is a standard developed and maintained by the for enterprise architecture management. TOGAF 9 is one of the most prominent and famous enterprise architecture methodology and framework and was incepted with the aim of creating standard methods and communication between enterprise architecture professionals. The latest version is TOGAF 9.2 which has come with improved guidance, rectified mistakes, improved document structure and is free from obsolete content. You can either study from the Open Group study guide and Self-study package or look for an accredited training provider.
Developed by a team from, COBIT incorporates and presents the best and latest thinking in enterprise governance and management techniques. COBIT provides best practices, analytical tools, and globally accepted practices. The major advancement in COBIT 5 from the previous version was the integration of other major frameworks like ISACA's VaI IT and Risk IT.
COBIT 5 certification will be especially lucrative for a professional whose organization uses the COBIT 5 framework. There is an array of vendors that offer training and certification in the COBIT 5 framework.
Certificate in the Governance of Enterprise IT (CGEIT)
According to , CGEIT certified professionals earn a mean salary of $131,443. ISACA governed CGIT will establish you an expert in implementing IT governance principles and practices. THE CGEIT certification is designed for professionals who have management or advisory responsibilities related to the governance of IT. You need to have a minimum of 5 years of experience in the governance of IT to apply for the certification. In this, a minimum of one-year experience is required in definition, establishment, and management in a framework for the governance of IT. What separates CGIT from other certification is that a candidate can take up the examination before getting the specified experience. However, the CGIET designation will be provided after the candidate fulfills the experience requirement.
Certified in Governance, Risk, and Compliance (CGRC)
Certified in Governance, Risk and Compliance (CGRC) is a globally recognized GRC framework certification that aims at providing the understanding and application of a high level if the framework to improve overall business sustainability. The certification has the potential to open doors to various consulting and cybersecurity positions.
to discover areas of improvement. You can drop your requirements at or speak to our Certification Experts at +1 8553221201. Happy Learning!