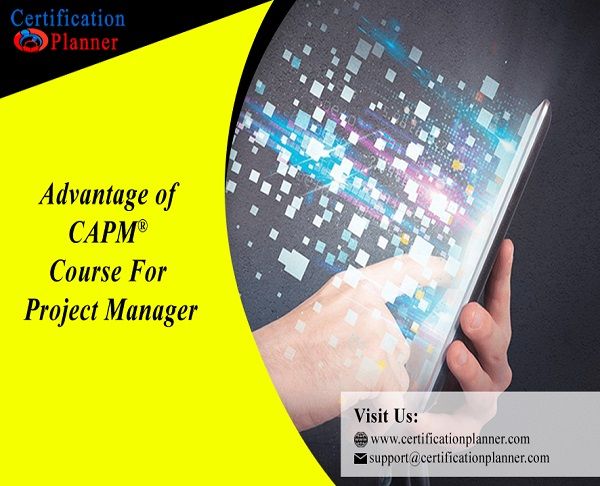 Advantage of CAPM Course for Project Manager
CAPM, offered by the PMI (Project Management Institute), is a globally accepted and acknowledge professional certification for project management that endorses the professional's experience and knowledge of project management. We will be discussing the numerous benefits of taking the CAPM course and illustrate why one should consider getting a CAPM certification course for Project Management:
1. Globally Acknowledged Certification
CAPM certification is highly reputed around the world. This certification helps professionals to highlight their expertise and skills to global organizations.
2. Hike in the Salary
According to the Project Management Salary Survey, the CAPM certified project managers earn up to 25% more than non-certified colleagues.
3. Expands Market Reach and Scope
The Certified Associate in Project Management certification holders has designed a global close-knit community where they share insights, tips and pool their experience. Being a certified CAPM, you get access to the major communities related to project management that helps you stay updated with the latest trends and developments in the industry.
4. Better Job Opportunities
According to a recent survey, more than 80% of high-performing projects are led by credentialed project managers and organizations having more than 35% of certified project managers exhibit much better project performance. Hence, a CAPM certification offers better career paths and provides greater job opportunities to the professionals in the project management world.
5. Exposure to Most Challenging Projects
A CAPM certification helps professionals to work on more challenging and important projects since it shows the dedication of professionals towards project management and validates required experience and knowledge to handle challenging projects. The CAPM certification shows that the person has the desired knowledge and skillsets to work in the Project management spectrum.
6. Greater Visibility to Global Employers
Being a standard that showcases one's expertise in handling projects effectively, the certification catches a recruiter's eye immediately during profile evaluation. Researches suggest that employers prefer hiring CAPM certified professional over those who are not certified.
7. Utility across Industry
CAPM is the best certification for professionals planning to build a career in the project management spectrum.
Certification Planner LLC's CAPM course for Project Management goes much beyond traditional in-person training. Along with the in-person training, CP also provides online in-person training and self-passed courses. That is not all, you also get access to our complimentary E-learning materials E-books and examination-based questions.
Drop an email to support@certificationplanner.com to know more.