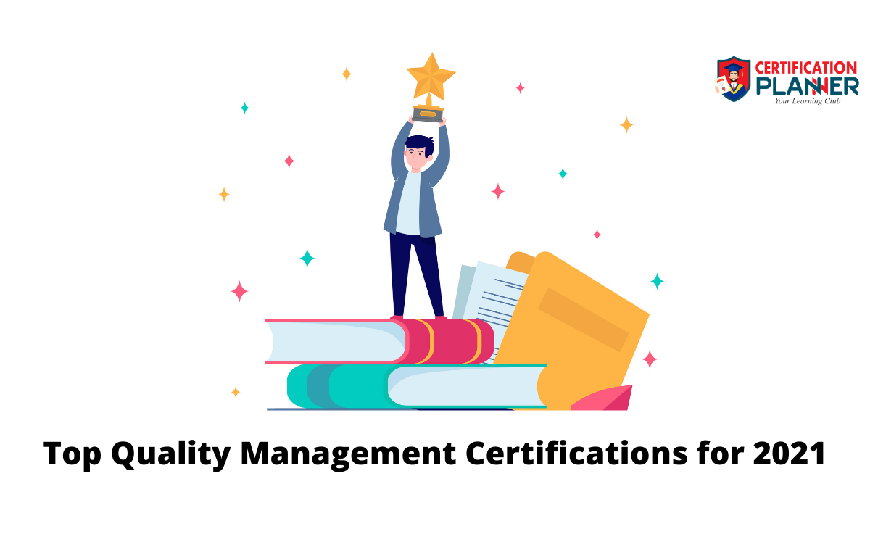 Top Quality Management Certifications for 2021
Quality assurance is one thing most organizations rely on for optimum business goals. In every organization, efficient and effective quality management must meet the customer's expectations concerning reliability, durability, design, functionality, and cost.
Quality of any project possesses characteristics such as:
Consistency
Suitability
Completeness
Sustainability
Functionality
Reliability
Performance
Timeliness
To maintain the quality of the product, Six Sigma and Lean Six Sigma methodologies are implemented. It assures all the project quality defined in terms of validation, verification, precision, accuracy, and tolerance.
According to the Center for Economic and Business Research mentioned in Grand View Research,
"Every dollar invested in QMS solutions generates USD 6 in revenue, USD 3 in profit, and USD 16 in cost reduction."
According to Transparency Market Research,
"Quality Management Software Market to Rising at a Stellar 13.20% CAGR, with Rising Demand for Maintaining Product Quality".
The demand for quality management professionals is also high in all industries. Several certifications are available for professionals willing to work in quality management or professionals already working in quality management. Quality management certifications enable you to reach all the aspects of quality, such as:
Customer satisfaction
Consistent performance
Higher efficiency
Enhance understanding between the internal processes
Risk Reduction at an early stage
References to secure other projects
The list of top quality management certifications are:
Certification planner also offers high-end training along with IASSC exam vouchers:
Lean Six Sigma certification is a quality management certification offered by the International Association of Six Sigma Certifications (IASSC™) designed to reduce variations and eliminate waste, ensuring the quality of the process.
Get LSS certification to excel in your career. However, there is no prerequisite to take any of the Lean Six Sigma Certification exams accredited by IASSC™. But LSS has a hierarchy of certifications to progress in career path:
Lean Six Sigma Yellow Belt
Lean Six Sigma Green Belt
Lean Six Sigma Black Belt
The above-mentioned certifications or combination of certifications can help the professionals in the following role:
Quality Managers
Quality System Managers
Quality Engineers
Quality Supervisors
Quality Analysts
Quality Auditors
Team Leaders
Software Professionals
Project Managers
Improvement Managers
Operational line managers
The examination format for LSS certification for the different hierarchy is:
Lean Six Sigma Yellow Belt:
60 multiple-choice questions
Duration: 2 hours
Qualifying points: 230 points out of 300 points
Lean Six Sigma Green Belt:
100 questions
Duration: 3 hours
Qualifying points: 385 points out of 500 points
Lean Six Sigma Black Belt:
150 questions
Duration: 4 hours
Qualifying points: 580 points out of 750 points
Once you gain the LSS Certification credentials, there is no need to renew them. LSS certifications have no expiry date. Take a step now, and upgrade your career.
Explore our Lean and Six Sigma Catalog and choose the course that enables you to improve your skill. You can also reach out to our career experts at support@certificationplanner.com if you have any query related to Lean Six Sigma certifications. Happy Learning!