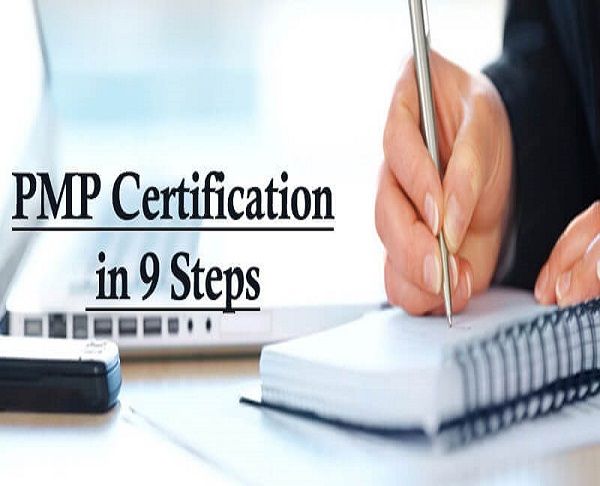 How to get the PMP Certification in just 9 Steps
Project Management Professional (PMP) is a globally recognized certification for Project Management and the Project Management Institute (PMI®) is the governing body of this certification. Till 2017, there are around 730,000 PMP certified professionals across the world. If you are also looking to become a certified Project Management Professional, follow the below steps to learn how to get PMP certification:
Step 1: Read the PMI® Credentials Handbook
The PMI® organization has published a Handbook which is easily available on their official website. The PMI handbook explains everything one should know about the process of applying for PMP, taking the exam and getting certified.
Step 2: Be eligible for PMP Certified Professional
The PMI has set criteria to apply for PMP certification. To appear for the PMP certification exam, one must have a bachelor's degree with 4,500 hours of project management experience while those who don't have a bachelor's degree need to have 7,500 hours of experience. Moreover, individuals need to attend 35 hours of the PMP certification training program to earn the required contact hours. You can attend online PMP courses or in-person PMP boot camp to earn contact hours.
Step 3: Apply for the PMP Exam
You can apply for the PMP certification exam before or after completing your online PMP courses or in-person PMP boot camp. To register, you have to visit and fill the PMP Application Form on the PMI website (http://www.pmi.org). Once your PMP application has been approved, you can book an exam on the most suitable date.
Step 4: Read the PMBOK Guide
'What is PMP certification?' PMP certification is globally recognized credentials for project managers and is based on the PMBOK Guide. Hence, during the PMP certification training, it is recommended to read the book multiple times.
Step 5: Online Study Material
Another way to start preparing for the PMP exam is by listening to online audiobooks or other study materials. Nowadays, there are numerous sources available to refer to and prep for the PMP exam. These prep-materials make the concepts, tools, and techniques of the PMBOK easy and explain to you with examples from everyday life.
Step 6: Attend PMP Bootcamp
You can attend PMP certification training either online or in-person. There are several training providers, colleges and universities run workshops around the world. Few organizations even provide a passing guarantee with their training programs. Just like other prep material, the PMP certification training will also help you gain an understanding of the PMBOK® Guide. The major benefit is that you can discuss your problem with an instructor and fellow students.
Step 7: Attend as many as Simulation tests
There are numerous online tests available on the internet. Also, many organizations offer simulation tests with their training programs that help you to prepare for the PMP certification exam. You can see the improvement in your score as you attempt more and more simulation exams. If you consistently score 85% or more in your simulations, then you can appear for the exam.
Step 8: Prepare a Plan for Study
While planning for PMP, it's very important for you to decide on a schedule for your study. One needs to plan everything, including how many hours in a day you will be dedicated to study, how many sample tests you will be answering and how many chapters from the PMBOK Guide will be covered during this period. In this way, you will come to know how many months, you will need to prepare for PMP. While planning your study, make yourself prepared for ups and downs as the PMP exam is a serious endeavor.
Step 9: Take the Exam.
After all planning and studies, it is time to take the final exam. Consider the following things that will help you to achieve success in the last step. Don't take much stress, especially a day before the exam. Take proper sleep, enjoy your breakfast and a journey from your home to the examination center. You have studied hard and now you are ready for the final exam. Prior to the exam, there is a short tutorial explaining about using the computer and the software. After listening to instruction carefully, click the "Start Exam" button and start writing your test.