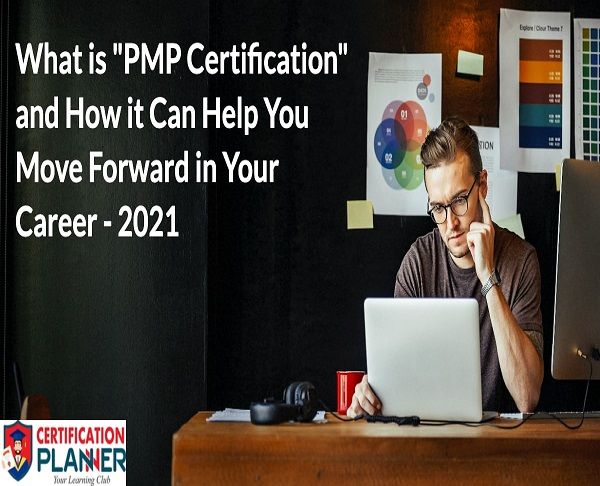 What is PMP Certification & How It Can Help You Move Forward in Your Career
What is PMP certification by PMI all about?
Project Management Professional (PMP) is an internationally recognized professional designation offered by the Project Management Institute. The PMP is the gold standard of project management certification. Recognized and demanded by organizations worldwide, the PMP validates your competence to perform in a project manager's role, leading and directing projects and teams. As of 31 July 2020, there are 1,036,367 active PMP-certified individuals and 314 chartered chapters across 214 countries and territories worldwide.
Even if "project manager" isn't part of your title, the PMP applies to anyone who helps bring a project to completion. Just like a CPA validates expertise for accountants, the PMP recognizes your ability to manage projects—and the hard work you've done so far.
Why are PMP-certified professionals in such high demand across industries?
There is no doubt at all about the importance of PMP-certified managers across the globe. Several companies recognize PMP as a mandatory requirement for management roles across industries. Professional certifications often certify a professional's knowledge and ability to perform complex tasks and manage critical projects. Therefore, they are considered worth more than the experience sometimes. For example, A graduate with ten years of engineering experience may fall behind a graduate with lesser experience in the same field but holding a PMP certification.
Here are a few imperative reasons employers take a project management certification very seriously:
Certified PMPs are better project managers. They bring significant expertise to the organization. They prove to be efficient resources with professional skills to make the company's projects more effective, eventually elevating the corporate reputation.
Project managers are often required to collaborate with other project managers worldwide and network with them. Companies look for trained and certified professionals, as this improves the chances of company success and growth.
In terms of expertise and practice, certified PMPs are ahead of most project management specialists in the corporate world.
PMP certification can help you to gain practical knowledge and technical skills. Many employees have come forward and adopted the PMP certification courses to enhance their skill power, which is now providing better performance in the industries. Organizations worldwide are looking for certified project professionals to handle the projects and ensure success and growth.
Why is Project management certification offered by PMI essential in taking the next big step in your career?
In an increasingly projectized world, PMI professional certification ensures that you're ready to meet the demands of projects and employers across the globe. Developed by practitioners, our certifications are based on rigorous standards and ongoing research to meet organizations' real-world needs. With a PMI certification behind your name, you can work in virtually any industry, anywhere in the world, and with any project management methodology.
How to get PMP certified?
Earning your PMP Certification is a commitment, and that's why it is valuable. Do you have real-world project management experience that's led to success? Great—you've finished the most challenging part. Before you apply, make sure you meet the following sets of PMP Certification requirements:
A four-year degree
36 months leading projects
35 hours of project management education/training or CAPM® Certification
— OR —
A high school diploma or an associate's degree (or global equivalent)
60 months leading projects
35 hours of project management education/training or CAPM® Certification
Action items for getting PMP certified?
Step One: Choose a training provider.
It's essential to attend the PMP training from a reputed training provider. Although, PMI recognizes PM education certificate issued by Authorized Training Partner's(ATP's) and Non-ATP's
Step Two: Select a training type.
Choose between Live online classes or In-person classes matching your schedule. Both types of classes are available during weekdays, weekends, evenings, and customized sessions.
Step Three: Complete the training online or in-person
Attend an online or in-person workshop to understand the PMBOK 6th edition, PMI code of conducts, PMI application process, and examination.
Step Four: Continue learning.
Dedicate at least 4 to 6 hours weekly to your PMP study, attempt maximum practice tests, go through reference materials and PMBOK until you feel confident.
Step Five: Complete your PMI application
Submit your Work experience, academic education, and Project management education details to PMI for approval (Usually takes 5-7 business days)
Step Six: Apply to Take Your Exam
Select a date, Location (for the in-person exam), and time to book your exam
Step Seven: Take your PMP Exam
Do a thorough revision before the exam—cool your head before entering the exam and give your best.
Step Eight: Maintain Your Certification
PMP certification is valid for three years, and you need to submit 60 professional development units (PDU's) to renew your application for the next three years.
Conclusion:
Now that you know about the importance and benefits of PMP certification. So, go ahead and enroll in PMP certification training, join the global forum of certified project management professionals, and make a difference.
Certification Planner, LLC offers live online classroom training and in-person classroom training or PMP, CAPM, PMI-ACP, PMI-PgMP, PMI-RMP, Lean Six Sigma Green & Black Belt, ITIL 4 Foundation, ITIL Practitioner, and 200+ courses.