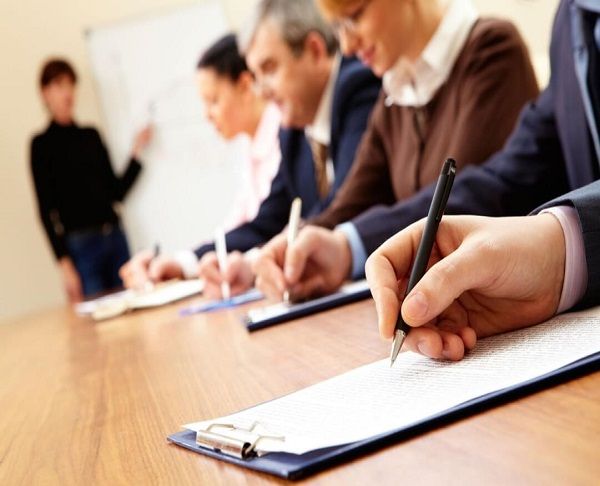 Roadmap for Project Management Professional (PMP)
Project Management Professional (PMP) by the Project Management Institute (PMI) is one of the most popular certifications across the globe. PMI® defines PMP® as an application of skills, knowledge, and techniques to effectively execute projects. Thus, a project management professional certification can make any professional stand out from the crowd. The certification process of PMP can be confusing for most of us, this article will give you details of the entire process, from eligibility criteria to renewal of the credentials.
Eligibility Criteria for PMP
An individual with enough working experience in project management can take the PMP certification program. Individuals must fall under either of the following categories:
Secondary degree with minimum of 5 years of experience in project management with 7500 hours leading projects and 35 hours of PDU.
Higher degree with minimum of 3 years of experience in project management with 4500 hours leading projects and 35 hours of PDU.
Project management experience is not related to the designation, but it refers that you have experience in project handling. One must be involved in all the five stages of the project management lifecycle i.e. planning, initiating, monitoring, directing and closing.
Individuals must have taken up a minimum of 35 hours of project management training. For the PMI, one actual hour of training or education is equivalent to one contact hour. One can either take online or in-person classroom training.
Form Filling
If you fulfill the prerequisites for PMP, the next step is to fill up the PMP exam form. Start with creating an account at the PMI official website, followed by filling online application form listed under myPMI section. You will get 90 days to complete the application form that requires the following details:
Personal details such as name, address, contact info, etc.
University/college degree
Details about contact hours
Brief about the experience of project management
After submitting the application form, you will receive the acceptance confirmation within a week.
Fees and Membership
After submitting the application form, the PMI will send you an email to pay the PMP exam fees. The current exam fee is $405 for member and $555 for non-member (this might change after the launch of PMBOK Guide 6). The PMI membership gets you a lot of benefits at just $129 annual fee. Being a PMI member, you will receive a digital copy of PMBOK® Guide; peer-written and reviewed articles, get access to on-demand webinars, and project and business management books.
Audit Process of PMI®
On completion of the process of form filling and exam fee payment, you will immediately get to know whether your application requires an audit or not. If selected for the audit, you need to submit proof to validate the details mentioned in your application and you will get a 3 month period to submit the following documents:
Education certificates (photocopy of university/college degree)
Printed contact hour certificate
Authorized letter from the contact person listed in experience section. (separate envelops for each letter)
Put all these proofs in one envelope and send that to PMI® at registered mail and you will receive the confirmation email within a week.
Scheduling an Exam
After done with all the formalities by PMI, you can schedule your examination through PMI website. Just login to the PMI® Certification system and select your mode of examination i.e. Computer-based Test (CBT) or Paper-based Test (PBT). You can choose any date within 1 year of submitting the fee.
Examination
PMP certification exam is a closed book examination. It includes 200 multiple-choice questions that you need to attempt within 4 hours. Among the 200 questions, 25 questions are pretest questions that don't have any effects on the score and are included to test the validity of future questions. To clear the exam, you should correctly answer at least 137 questions. If in case, you don't clear the exam in the first attempt, you can reschedule the exam. One applicant gets 3 attempts within the period of one year. After clearing the PMP certification exam, you will be able to take your PMP® certificate within 6-8 weeks.
Certification Renewal
The PMP credentials are valid for 3-years and to renew the PMP certificate one need to earn and submit an additional 60 PDUs every 3 years. However, you can earn these 60 PDUs in the certification year itself. Each dedicated hour for professional development activities will offer you one PDU. PMI has defined two ways to earn PDUs, education and profession.
1. Educational PDUs (No limit for PDUs earned)
You can earn PDUs by attending events like webinars, seminars and workshops conducted by PMI® Registered Education Providers (REP) or PMI® itself.
Completing short term or long term courses in training institutes or a university can help you earn PDUs.
You can attend a PMI® Publication Quiz that includes reading articles and answering a minimum of 70 percent of the questions accurately.
Informal education activities like reading books, podcasts, articles, watching videos, etc., associated to project management, program management, project scheduling and project risk.
2. Professional PDUs (Maximum 45 PDUs in the 3-year cycle)
By creating a new knowledge base such as writing a book, articles, serving as a speaker, presenting a webinar, etc. for the topic of your expertise, can earn you PDUs.
By offering non-compensated project scheduling or project management services to non-employer.
You need to update earned PDUs in PMI's PDU Activity Reporting Form.
After earning 60 PDUs at the end of the credential cycle, you can apply for renewal by paying the renewal fee, which is $60 for members and $150 for non-members.
Follow the above-mentioned process to get PMP certified and to maintain your credentials for the same.