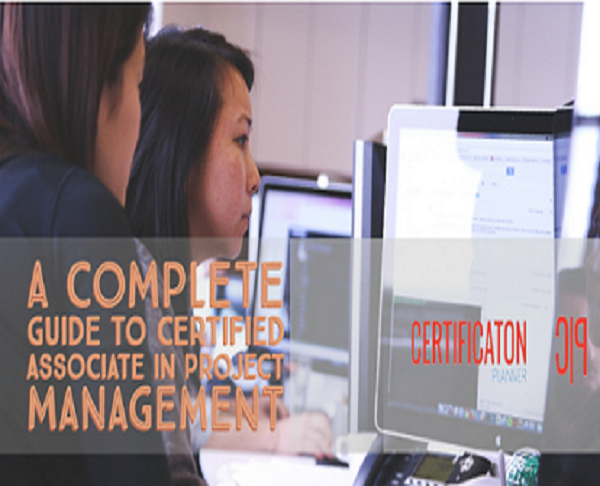 A Complete Guide To Certified Associate in Project Management
A quick run-through of various Project management certification forums will yield multiple questions and queries related to certifications. Is it good to take up a certification? Will project management Certification help me? Does taking up Project management certification help in career growth?
The answer to all these questions is 'Yes'. It is always helpful to take up certification courses if the certification is aligned to the task that you do or the career you are planning to get into.
In this article, we will exclusively cover the Certified Associate in Project Management certification. We would like to start by mentioning the fact that you do not need certification in Project management to become a project manager. However, there is a growing trend where several employers expect their project managers to have at least one project management certification.
CAPM certification, offered by PMI can be a good start for you if you have or are planning to build a career in Project Management.
A brief history!
PMI introduced CAPM in the year 2003, almost 19 years after PMP certification was started. The aim was to create a course that could induct professionals to the project management spectrum and prepare them to acquire higher-level knowledge. Similar to PMP, CAPM is based on the 'A Guide to the Project Management Body of Knowledge'. While the source remains the same, there is a huge difference between the difficulty level of the two certifications. Both PMP and CAPM teaches the same principles, but CAPM was designed for professionals with much lesser experience.
Who is the CAPM certification for?
CAPM is suitable for all the professionals who are new to the field of Project management and are looking to build their career in this spectrum. If you are:
Entering Project Management Spectrum and have little to no knowledge of the field
Project team member looking for more experience
Existing Project manager not meeting PMP's requirements
Aspiring to apply for PMP in the future
Then, CAPM is one of the best options available for you.
What does CAPM have to offer?
As a Certified CAPM professional, you enjoy growth in multiple areas like improved knowledge, a better understanding of project management tools, principles and methodologies, Improved career prospects and much more. With CAPM certification, you will:
Be able to work as an informed member of the Project management team
Examine and analyze the inputs, tools, and techniques of the processes and knowledge areas of the PMBOK® Guide
Be able to communicate in the Project management language
Have extended job profile
Receive better Salary package
Be exposed to Global Opportunities
Become more marketable
What makes it Effective?
Apart from the fact that it inducts you to a wide range of tools, principles, methodologies and best practices, all of which makes you more effective in the project management spectrum, CAPM finds its effectiveness because it brings a blend of hands-on experience and improved learning together. Having worked in the project management spectrum (a prerequisite to the certification), you already have the exposure to the basics of project management and are ready for higher learning.
What are the prerequisites for the certification?
You need to fulfill one of the below-mentioned criteria to take up CAPM certification
A secondary degree (high school diploma, associate degree or the global equivalent)
1,500 hours experience of working on projects
OR
23 hours of project management education completed by the time of the exam
How to get certified?
If you fulfill either of the prerequisites, you can take up a 3-hour examination, conducted by PMI to earn the certification. The details of the exams are:
Governing Body: PMI
Duration: 3 hours
Number of questions: 150
You can also take up CAPM certification training before you take up the certification to make sure that you have the desired knowledge and that you get ample practice before the examination.
What is the cost of Certification?
CAPM examination fees are as follows:
Members: $225
non-members: $300
What is the level of Examination?
CAPM certification is not as difficult as the PMP certification examination. While the examination is standardized, it is much easier than any other project management examination and you will have to put in much lesser effort to clear the examination.
Is it worth taking the CAPM certification examination?
The answer to this question is conditional. If you are new to the Project management spectrum or you do not qualify either of the criteria for PMP certification, CAPM can be helpful. It will not only induct you to the useful tools in project management and improve your career prospects, but also give a boost to your career. But, if you have a lot of experience in the project management spectrum, Project management Professional certification or similar certifications would be more helpful.
What do we have to offer?
There are several training facilitators in the market who can assist you with the CAPM certification course. We, Certification Planner, are a leading training provider and are committed to connecting you with the best training solutions available. With our courseware being developed by Certified PMP instructors, we provide the best-in-class quality. Also get access to complimentary E-learning material, E-Book, A Guide to the Project Management Body of Knowledge (PMBOK® Guide - 6th Edition), Chapter end quizzes and much more.
If you want to know more, contact us at support@certificationplanner.com or visit us at www.certificationplanner.com. You can also call us at +1 4084185586. Happy learning!