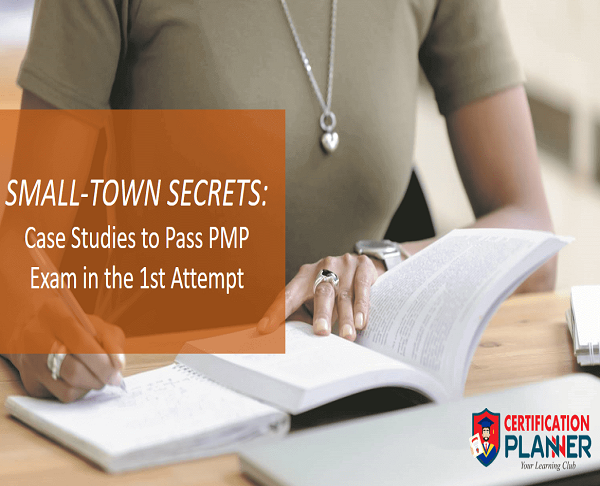 SMALL-TOWN SECRETS: 3 Case Studies to Pass PMP Exam in 1st Attempt
It is cliché to mention that PMP is the most dominant and appreciated certification in the project management domain. It is also cliché to say that PMP is a tough nut to crack. Taking it a step further, it will be a cliché to say that training is an essential part of PMP exam preparation. However, what will you do if your PMP training did not go as you would have expected, or if you do not have a training provider in your location that provides the quality that you need? How should you prepare so that you could still clear the PMP certification in the first attempt? To answer the question, we present to you three case studies for passing the PMP exam in the 1st attempt.
Case Study 1
Christopher Webb: A Test Oriented Preparation
Base scenario
Christopher Webb took the PMP certification examination in mid-2018. He was working full time at the moment and preparing for the examination while working was a challenge for him. He figured that he could dedicate a maximum of 2 hours a day for preparation which he believed was not enough. The very first question was to decide on a training model. This was actually not a difficult decision for Christopher. He knew he had limited time and in no way could have dedicated 4 complete days. So, Christopher chose a self-study module.
Preparation:
Christopher spread his preparation over 5 months though he believed that if one dedicates a little more than 3 -4 hours in a day one would be in a position to take the test in 3 to 4 months. The first phase was learning, wher