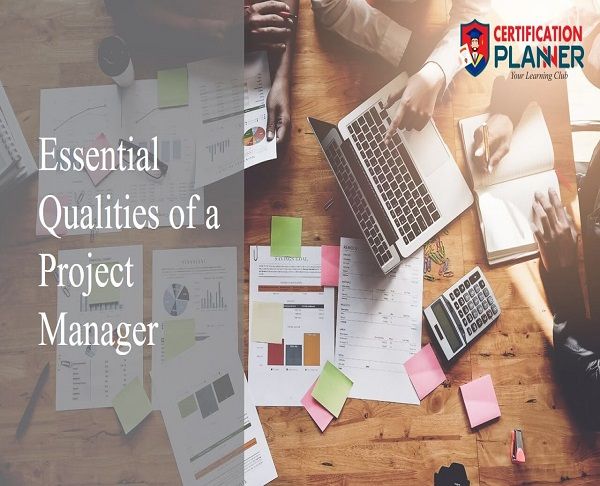 Essential Qualities of a Project Manager
With the ever-changing business scenarios, projects can become complicated, and they often demand a score of qualities from the project leaders. If you are reading this article, you must be looking for skills that can assist you in your next project, and this is what we want to induct you to.
In this iteration of PM knowledge share, we will pay attention to project managers' essential skills.
Leadership
Project leadership is an essential skill and has been a hot topic for some time. As a project leader, you are responsible for leading the project to success and managing the project team. While this skill is often considered a slippery slope, it is a trait that can be learned. The objective has to be able to inspire others, set the vision, and lead effectively.
Communication & Negotiation
Communication & leadership are skills that go hand in hand. You can not expect to lead your team effectively if you cannot communicate what the team members should exactly do. The communication is not only limited to the team. Project managers have to communicate with stakeholders and other essential internal teams as well.
The second essential trait is Negotiation. It would be an ideal situation when everyone does what is best for the project. However, this is not how real-life projects work. Having excellent negotiation skills is an asset that helps in conflict negotiation.
Scheduling
Moving towards the hard skills, effectively scheduling project activities will help you deliver the project within the decided timeline. Scheduling is the heart of what a project manager does, and there are several tools that a project manager can use. The chief among these is the Gantt chart that provides a visual representation of the tasks, timeline, dependencies, and milestones.
Cost Control
Project cost is an essential parameter that determines the success of a project. It is necessary to create a realistic budget that can meet project needs. The real challenge comes in controlling the cost during the execution. It is another hard skill that a budding project manager needs to acquire.
Risk management
Project managers often work on complex, transformative, and unique endeavors that require constant risk management. Risk management is directly related to project success. So, a project manager needs to identify, access, and control risks. There will be unanticipated risks, and it is essential for project managers to at least devise a response procedure for such risks.
Contract Management
Organizations are often not self-sufficient when it comes to covering all aspects of a project. Usually, there are 3rd party teams that assist the project team, and this is where the need to manage suppliers comes into play. While traditionally, project managers had been relying on the finance department for this, increasing complexity and pressure necessitates the project managers to become experts in contract management.
Critical thinking
Generally, we react to situations and follow a series of responses taught to us, or we have learned through our experience. Critical thinking is merely being as objective as one can be in analyzing an issue. Project managers need to learn to weigh the pros and cons of any solution to a problem.
Coaching
This might not be an essential trait for young project managers, but it is an excellent trait to have. Not everyone in your project team will have a lot of experience. This is where the ability to coach will come in handy and help improve the overall quality of the tasks performed by the project team.
Task Management
Project management is constituted by a string of tasks that need to be delegated and executed effectively. Being able to manage tasks needs to be stamped on the DNA of a project manager. There are going to be tons of functions, and tasks that you will have to create, assign, and manage. As several tasks are dependent on others, mismanagement of tasks can seriously affect the overall project performance.
Quality Management
Quality management is the process of overseeing the project's tasks to make sure they meet the standards. However, quality management tasks are often overlooked as administrative overhead. It is excellent if you are a qualified expert. However, if you are not, you should consider taking steps to incorporate this skill.
So here they are. The essential qualities that a project manager needs to have. It is crucial to understand that knowing the quality that one needs to acquire is just the beginning, and you will have to work towards obtaining them. While most of the virtues may be gained through experience and self-reflection, you can learn the minutes of the hard skills required to become a good project manager. Workshops for project management certifications like CAPM can provide in-depth knowledge about hard skills like task management, quality management, risk management, cost management, etc.
We at Certification Planner offers various project management certifications like , , , etc. We can also help you decide which certification will be best for you and which training model will suit your learning style. Drop an email at or call at +1 8553221201 to speak to our training experts and get your queries answered.
Now that you know about the essential qualities that you must acquire, it's time for you to start working on them: all the best and happy learning.