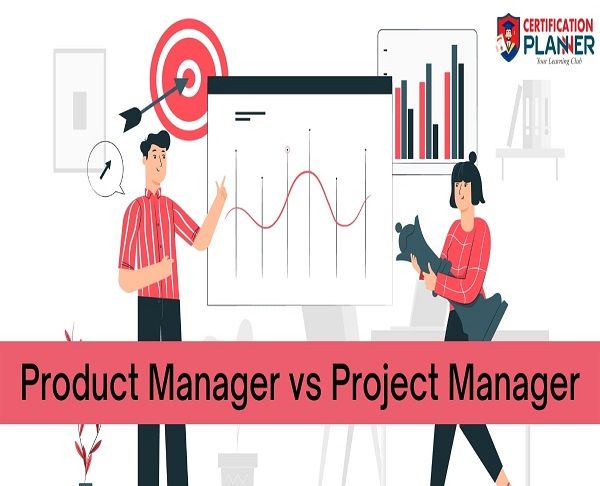 Product Manager vs Project Manager
Who is the Product Manager?
Product Managers are the ones who initiate and own the overall product management, being with it until they exclude the product from the market. It is their responsibility to understand the user requirements, turn them into a picture or MVP (Minimum Viable Product), and manage a development team to develop the product and satisfy those needs.
At present, there are above 41,370 product managers working in the United States.
Product Managers responsibilities include everyday tasks such as:
Communicating with users to satisfy requirements
Recognizing problems and possibilities
Determining which ones are worth going after
Designing a roadmap and setting traits
Prioritizing development tickets
Who is Project Manager?
A project manager's role, on the other hand, is quite skillful and concentrates more on the accomplishment side.
They have to take the product concept from the product manager, develop a project timeframe around it, and shape the work for the development team to reach major intentions and deadlines. In short, their responsibility is to complete the project successfully within the granted resources, time, and quality.
The goal of the Project manager usually cuts down into three activities,
Planning and resource scheduling
Risk and issue management
Scope management
According to PMI,
The demand for project management roles is foreseen to rise to 87.7 million by 2027.
What is the role of Product Manager and Project Manager?
Role of the Product Manager:
Setting priorities
Fixing a vision for a product
Empowering team to execute their own decisions
Learn to lead without authority
Following stakeholders around the vision for the product
Knowing and interpreting user needs.
Controlling the market and elaborating competitive examinations
Role of Project Manager:
Plan and Develop the Project Idea
Build and Lead Your Dream Team
Integration and Stakeholder management
Human Resource and Communication Management
Time, Cost, and Quality management
Risk, procedure, and scope management
Evaluate Project performance
organizing and designating resources for budgeting
What are the similarities and differences between the product managers and project managers?
The Product Manager sets the vision, goals, and business track of a product, whereas the Project Manager drives multiple projects to make those goals an actuality.
The Product Managers concentrate on a product's lifecycle and
Project Managers on the lifecycle of a project
The Product Manager is a decisive mastermind, and the project manager is more of a performer.
A product is designed to be sold to resolve a customer's discomfort points, on the other hand, the project is a task or a collection of tasks that must be performed.
An ideal outcome for a Product Manager is to fulfill customers' needs and the ideal outcome for a Project Manager is to support their team to complete a project on time, on budget.
The Project Manager may operate on many projects that include a variety of products, but a Product Manager must focus on one product or one customer need for a complete year or longer.
The skills expected for project management are effortlessly portable to product management, and vice versa. Listening, communication, product knowledge, and organization are some of the skills served by both a product or project manager in their respective roles.
Product Managers and Project Managers can expand or contract to suit the specifications of the particular product or project.
Both the roles have to call the team meetings and arrange tasks for their team members to perform throughout the week. Furthermore, the two roles need to check in with stakeholders and manage team workflow.
What is the skill set of Product Manager and Project Manager?
Soft skills and technical skills equally play an important role for Product Managers as well as Project managers.
Skill Set for Product Managers:
Data analysis
Market evaluation
Price modeling
User expertise (UX) knowledge
Basic business knowledge
Master research skills
Use strategic thinking
Be business-savvy
Skill Set for Project Managers:
Planning
Organization
Time management
Awareness of project management advances like Scrum, Agile, and Waterfall
Risk management
knowledge about Project management tools like Asana or Gantt charts, Etc.
What are the Certifications required to become a Product Manager and Project Manager?
Certifications required for Product Management:
Certifications required for Project Management:
The average salary for Product Manager and Project Manager
Salary of Product Manager:
According to Payscale.com,
An average annual salary of a product manager is $98.708 and can go up to $135k/ year based on experience and skills acquired.
Salary of Project Manager:
According to Payscale.com,
An average annual salary of a product manager is $95.395 and can go up to $135k/ year based on experience and skills acquired.
Conclusion
Considering the average salary, roles, and skill set required, we can conclude that both the roles work towards the same goal with different approaches. In simple words, we can state that Product Managers work on the 'What' and 'Why' of the product to be launched in the market, whereas Project Managers work on the 'How' and 'When' of the product. Fast track your career in product management and project management with Certification Planner.