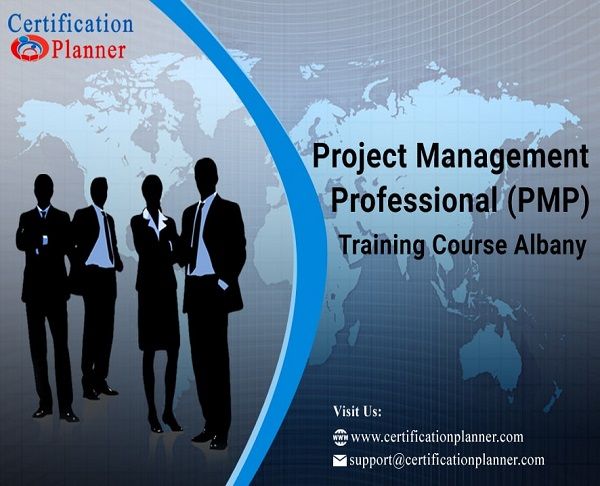 Project Management Professional Certification Training Course Albany
There is a huge shift over the ages in the way projects are handled. The traditional project management mythologies like a waterfall are being tweaked to produce greater flexibility.
It is always a challenge to keep up with the ever-changing market needs, especially when the business solutions have to cover diverse and complex problems. According to 'PMI Pulse of the Profession 2017', lack of a clear goal is a major reason (37%) behind project failure. A couple of other major challenges leading to project failure are:
Managing Project cost
Crossing deadlines
Communication between teams
A solution to the problem has come up in the face of employing professionals with Project Management Professional Certifications.
Taking up Project Management Professional Certification comes with multiple plus points:
Improved Performance: Professionals with formal Project Management Training show improved performance. A well-structured Project Management Professional Course provides a well-structured, detailed and standardized set of best practices to project managers
Improved salary: Project Management Professionals Certificate will also get you almost 17% higher salary (according to Salary Survey, Eighth Edition).
Globally acknowledged: Project Management Professional Certification is very reputed in project management spectrum and is recognized around the globe.
Expanded Job prospects: With the project management skills validated, professionals with Project Management Professional Certification enjoys widened job opportunities.
Because of the numerous advantages of Project Management Professional Certifications, there are multiple Project Management Professional Courses floating in the market. There are over 10,000 individuals/organizations/institutes conducting Project Management Professional courses in New York alone.
Certification Planner is conducting a 4-days in person Project Management Professional Certification in Albany, NY. Enjoy the courseware aligned with PMI guidelines, PMBOK 6th edition and fine-tuned by PMP certified instructors. Drop a mail to support@certificationplanner.com to know more.