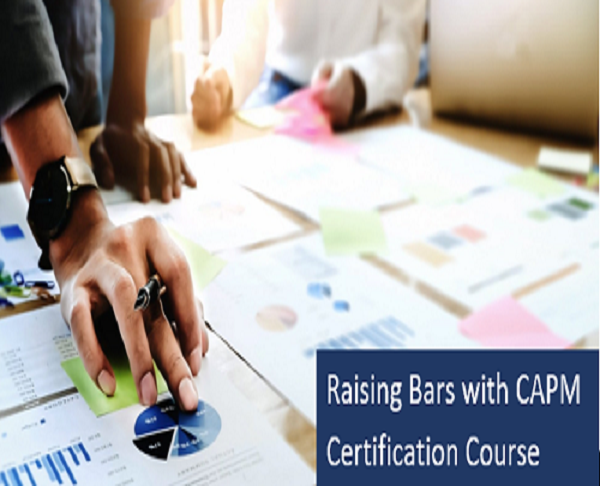 Raising Bars with CAPM Certification Course ( Case Study)
A good manager with efficient resources at his disposal can drive changes. But if the same manager has to work with unskilled resources, the result might remain unimpressive. Organizations have long passed the stage where they used to exclusively invest in training the managers only. The new industry trend is to promote even the associates to acquire certifications in advanced and in-demand subjects.
I am Robert and I have been a Project manager in a firm that provides IT solutions to the start-ups. I am a certified CAPM and PMP professional.
Challenge
Three years back, the leadership team realized that with most of the business coming from start-ups, the demand for customizations was on the higher end. The associate level employees were not adequately trained to face the level of challenges they were exposed to. With untrained employees at his disposal, the managers faced huge workload preventing them from being able to train the associate level employees, thus forming a vicious cycle.
Solution
The solution to the problem did not come easy. The very first step came in the form of identifying business drivers and the respective success criteria. Execution strategies were promptly discussed with the managers along with finding or developing a training plan that could upskill the employees. The answer to this question came in the form of Certified Associate in Project Management certification. With the scope of certification extending from the introduction to project management and project environment to project stakeholder management, CAPM certification was just what the company needed. Appearing and clearing the CAPM examination was made mandatory to monitor and improve quality. In addition to this, internal instructors were assigned to drive the whole process and assist any employee who needed any help.
Result
With the plan in effect, the general performance of the associate level employees witnessed a tremendous improvement. A couple of other benefits derived from the plans were:
With the reduction of workload, middle-level managers got the opportunity to explore various new innovations.
Managers could communicate project issues with the employees clearly.
Associate level employees got the chance to apply the knowledge immediately to the projects.
Gradual improvement in client experience was noted.
The success of CAPM certification also encouraged the organization to invest more in employee training.