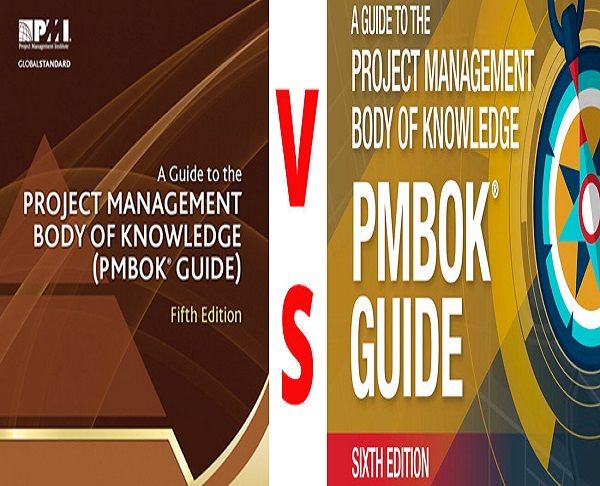 Highlights from Newly Launched PMBOK Guide 6th Edition
The 6th edition of Project Management Body of Knowledge (PMBOK®) Guide is released this month and we all are curious to know what changes have been made in the guide. The inclusion of the Agile concepts is the major addition and it will bring significant changes in PMI certification courses like PMP, CAPM, and PMI-ACP. Soon, we can expect the changes in the exam prep materials, exam format and training style too.
The new PMBOK Guide supports the broadening spectrum of project delivery approaches and incorporates Agile concepts in all knowledge areas. PMBOK Guide majorly focuses on Project Managers from various industries and to make it more relevant to the current PM scenario, some processes have been removed and some have been added as well. The 6th edition of the guide validates the requirement for the Talent Triangle that ensures project managers have a great understanding of technical project management, business management, and strategic & leadership.
Here are some of the major highlights from the 6th edition of Project Management Body of Knowledge (PMBOK®):
To evaluate the importance of the project manager's role in the business value creation and organizational changes, the first three chapters of the book have been completely rewritten.
The Agile concept has been introduced in all 10 knowledge areas. PMI has also launched an Agile Practice Guide to help aspirants to understand agile concepts easily.
In the PMBOK Guide V6, the role of the project manager has been defined as a leader, strategic thinker and business expert.
Introduces three new processes:
Implement Risk Responses
Manage Project Knowledge
Control Resources
Change in the name of knowledge areas to make it more accurate. The 'Human Resource Management' module has been renamed to 'Resource Management' and 'Time Management' is renamed to 'Schedule Management'.
All 10 knowledge areas now include four new sections as below
Key Concepts
Tailoring Considerations
Trends and Emerging Practices
Considerations for Agile/Adaptive Environments
A new business case is added to the initiation and the requirement phase of the project management plan.
Taking off the Close Procurements from the book is one of the major changes.
This is the first version of the PMBOK Guide that focuses on the implementation of the project management approaches in an Agile environment. The V6 of PMBOK Guide is released in Sep 2017, PMI will bring the changes in the exam in the first quarter of 2018, however, the date is not confirmed yet. PMP aspirants who started studying with PMBOK Guide 5, can take the examination based on the same version before 2018.